WELCOME TO OUR WEBSITE


ARDSLEY RESIDENTS ASSOCIATION Winners of:
YORKSHIRE ROSE AWARD SILVER 2009
TARA Delivering Projects Award 2009
TARA of the year 2009
BMBC Neighbourhood Services Community Award 2010
TARA of the year 2010
YORKSHIRE ROSE AWARD SILVER GILT 2011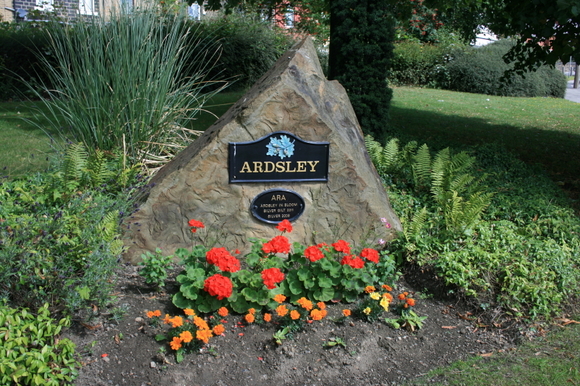 Ardsley Residents Association
(Tenants and Residents Association TARA)

Charity Number : 1112373

Chair - Terry Fellows

Deputy Chair - John Ramsden

Secretary - John Markey

Treasurer - Brian Whamond

© Ardsley Residents Association 2012

Please note, the date of our next meeting will be at 7pm on
11th December 2017 at Ardsley Oaks Club.

​
​Phone 07843028832 or email
mail@ardsleyresidents.com

---

We would like to wish all our visitors
MERRY CHRISTMAS
&
HAPPY NEW YEAR


---

​Ardsley is an urban village situated on the main Barnsley to Doncaster Road ( A635 ) in South Yorkshire. The village has around 3,600 residents. Through this website the Ardsley Resident's Association will keep you informed about projects and events that are happening in the village.

Ardsley Residents: We hope this site will give you an idea of what is happening in your community and that you might wish to join our association, tell us about an event you are holding or sponsor one of our projects.

If you would like to join Ardsley Residents Association the annual subscription is only £5 per household per year, to join:

You can also use the

Contact Us

page to post an event that is happening in Ardsley and make a comment about anything concerning the village.

---

Picnic in the Park
​2017.


The weather was very good once again, and the event was very well attended. We think there were more people than last year.
​The band was very good. There were kiddies rides including donkey rides, birds of prey to hold, the 'Vindaloony Challenge' and many stalls to visit including a beer tent and afternoon tea stall. Once again the dog show was popular.


---

Barnsley Federation of Tenants and Residents


In 2007 we joined the Barnsley Federation of Tenants and Residents Associations, usually known as "The Federation" The Federation is currently made up from the 17 Tenants and Residents Associations (TARA's) (of which Ardsley is one) in Barnsley as well as from individuals that do not have a TARA in their area. The Federation is a group of people who work together to give a voice to their community on housing and other community issues. TARA's are non political.

For more information visit:

http://www.barnsleytaras.org.uk/

---

Barnsley Metropolitan Borough Council


Gives support to Ardsley Residents Association www.barnsley.gov.uk

Report fault/damage on play area/skate park 01226 774356 Barnsley in Bloom 01226 774356 General enquiries within the park 01226 774353 Hire of land for football/events etc 01226 774353 Report damage/fault to pavillion 01226 774353Removal of litter/glass etc within the park 01226 774368

---

Berneslai Homes

Berneslai Homes

Supports Ardsley Residents

http://www.berneslaihomes.co.uk/

We want you to get involved so we can: continually improve our service to you; make decisions based on your needs and priorities; use your local knowledge to identify needs in specific areas; and tackle estate problems more effectively.

If you are interested in getting involved then please contact our Community Engagement Team by phone on 01226 772727 email

communityengagement@berneslaihomes.co.uk

or write to us at

Berneslai Homes, PO Box 627, Barnsley, S70 9FZ

---

COMMUNITY PAYBACK

The Community Payback (Unpaid Work Unit) help us by providing free labour on many of our projects. From 2009 to date they have saved the association thousands of pounds. South Yorkshire Probation Trust

Community Payback

Acorn House

Mount Osbourne Industrial Park

Barnsley

S71 1HP

Visit:

http://www.syprobation.gov.uk/

---

---

---

---

---

​Flowers around the village 2017


​We desperately need volunteers to water and weed the flowers. It doesn't have to be a major commitment, you can do as much or as little as you want. If you can help please email mail@ardsleyresidents.com
Thankyou


---

Repairing the flower barrels.
​


​The Flower barrels in the village need a little TLC as some of the wood had rotted and the metal bands had fallen off. Phil has spent a lot of time taking them apart and repairing them. With a little help from Brian they are gradually renovating them.


PACERS FIELD TIDY UP

A big thank you to Twiggs for cutting down last years growth to allow the spring flowers to grow.
​Thank you to Lisa from Tescos who came along to help with the litter pick and last of all thank you to all the other volunteers who came along to help. Everyone, including the children worked very hard.



---

---

REPORTING PROBLEMS

101 is the number to call when you want to contact your local police - when it's less urgent than 999. It is available 24 hours a day, seven days a week.

What you can report using 101 Call 101 to contact the police to report less urgent crime and disorder or to speak to your local officers. For example, call 101:

if your car has been stolen
if your property has been damaged
if you suspect drug use or dealing in your local area
to report a minor traffic accident
to give the police information about crime in your area
to speak to the police about a general enquiry

When you should use 999 instead In an emergency always call 999.

You should call 999 if:

a crime is in progress
someone suspected of a crime is nearby
there is danger to life
violence is being used or threatened

If you call 101 but are reporting an emergency, you will be directed to the 999 service.

Cost: what you will be charged if you call 101 Calls to 101 (from both landlines and mobiles) cost 15 pence per call no matter what time of day you call, or how long you are on the phone.
---